Case Studies
While the quality of our solutions remains consistently high, the approach we take to our customers' needs can be immensely customizable, ensuring we efficiently and effectively deliver exactly what they require.
Sorry!
No items currently match your filtering criteria.
Customer Premises Equipment Returns and Refurbishment Program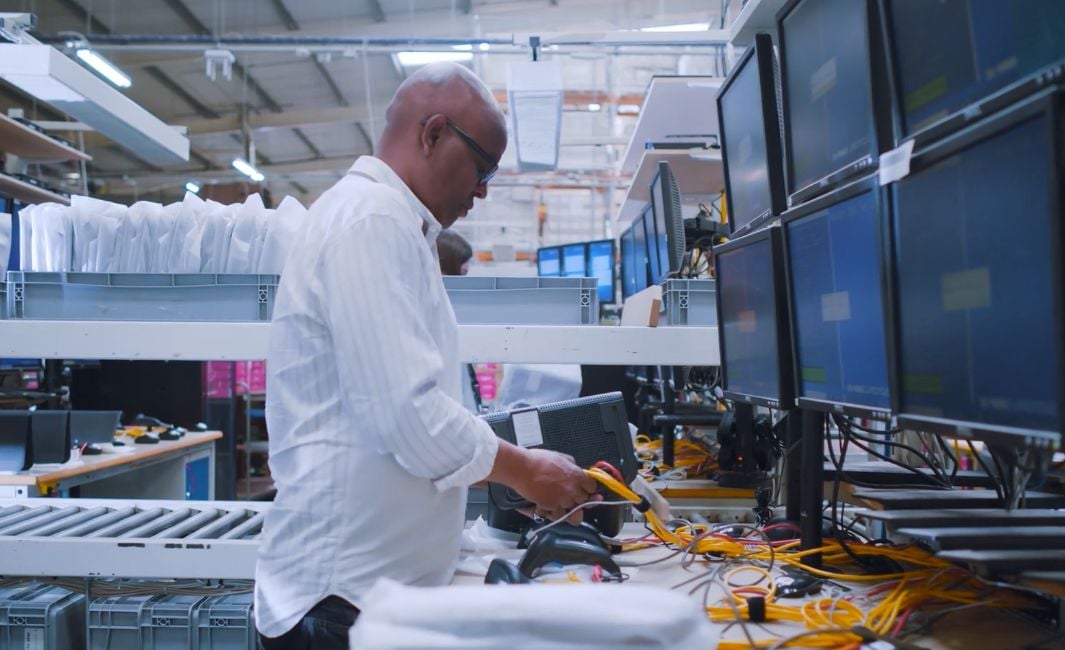 The Client
A leading UK connectivity provider.
Business Challenge
The customer faced a high volume of returned CPE (Customer Premises Equipment). This equipment was returned either during the contract (having faced an issue or fault), within the customer cool-off period, or at the end of the service contract.
The customer needed a solution for processing these that complemented their current efforts toward sustainability.
The Ingram Micro Lifecycle Solution
Ingram Micro Lifecycle used the latest innovations in reverse logistics, decades of experience, and the knowledge of our skilled technicians to improve the rate of returns processing. Through streamlining, improving material recovery, and introducing automation within a repair and refurbishment program, a significant yield was achieved. The customer was able to view inventory to call-off products as and when required from our warehouse.
Why the Client Chose Our Solution
We have been supporting the customer for nearly 20 years and our solution enabled an increased volume of refurbished CPE to be shipped to customers as a sustainable alternative to brand new.
As part of the returns management program, we provided a convenient and cost-effective method for end users to return their CPE and provide timely updates where required.
Learn more about the services provided to manage the return of CPE.
Key Solution Benefits
Demonstrably reduced CO2 emissions
Improved customer satisfaction
Enables a supply of refurbished units to supplement new
2000% increase in products refurbished weekly